Nepal is a socially, culturally, and religiously diverse country. Nepal is a land full of blessings by nature. Nepal is one of the most exotic destinations of the world with adventure, cultural and pilgrimage and wildlife. It is a treasure house of ancient art and culture.
Kathmandu, being the capital city of Nepal is probably the most crowded city in Nepal. Pollution, muddy and dusty road has been the daily life of people in Kathmandu. So, we are always in search of some peaceful places nearby for a break so that we can enjoy with our families and friends and get refreshed and relaxed from daily work. There is numbers of such peaceful and tourist attractions places in Kathmandu valley and alone has 7 UNESCO heritage sites. In this article, we have tried to list out top 5 places inside Kathmandu valley for you to explore the amazing natural scenery and peaceful environment.
1. Garden Of Dreams
Garden of dreams popularly known as GOD is a historical garden situated in the middle of Kathmandu city ie. Kaishar Mahal, Tridevi Marg, Kathmandu having a size of 6,895 sq. m including pavilions, amphitheater, central ponds, pergolas, urns and a combination of small gardens to a larger one. It is an oasis of peace and beauty and it was famous as the garden of six seasons. Late field marshal Kaishar Sumsher Rana (1892-1964) created it in 1920. Inspired from the Edwardian style with a formal arrangement of shrubs, flowers, and trees, the garden on completion in 1920 was considered as one most sophisticated gardens of the time.
Garden of Dreams welcomes private and corporate functions, receptions, cultural programs, and classical concerts too. The entry fee per person for Nepali citizen is 100 while for a non-Nepali citizen is 200. The garden is open every day of the week. The nearest bus station is the old bus park. The visit duration is 2-3 hours.
2. Thamel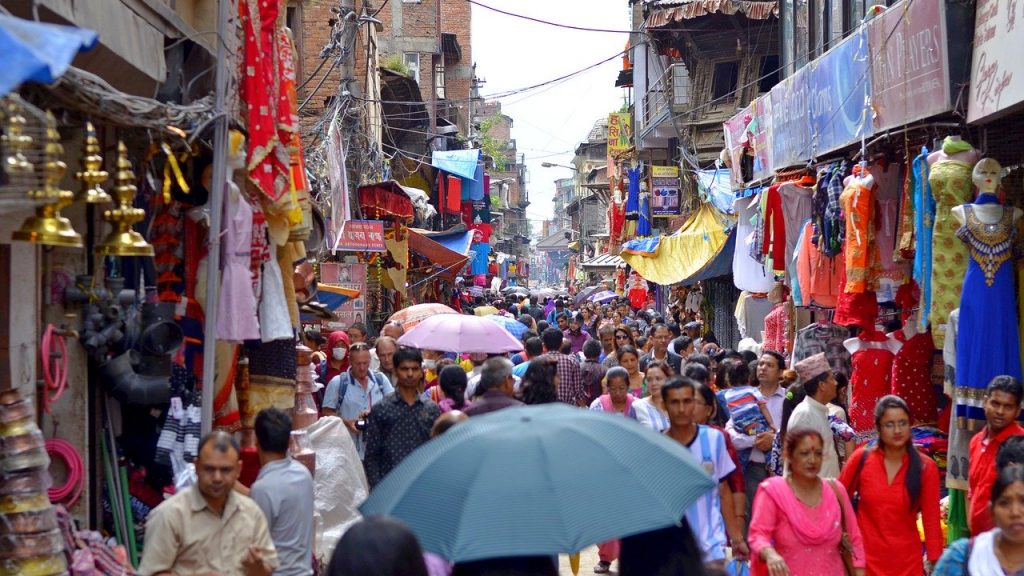 Thamel is the downtown of Kathmandu, a great place to walk around to see old buildings, temples, and architecture. It has been the center of the tourist industry in Kathmandu for over four decades, starting from the hippie days when many artists came to Nepal and spent weeks in Thamel. It is also the hottest-spot for tourism inside the Kathmandu valley. Its narrow alleys crowded with various shops and vendors know Thamel. Many restaurants in Thamel serve traditional and continental cuisine. The price is significantly higher than that of non-tourist areas. It is the best place to enjoy the nightlife in Kathmandu valley. Thamel is regarded as home to a wide range of Nepalese populations and serves both entertainment and employment purposes for the locals.
Thamel has developed itself as an epicenter of entertainment and glamour blending locals and the global experience of human wonders. From its origin, it was established with the theme to satisfy the needs of tourists in every desired way.
3. Kathmandu Durbar Square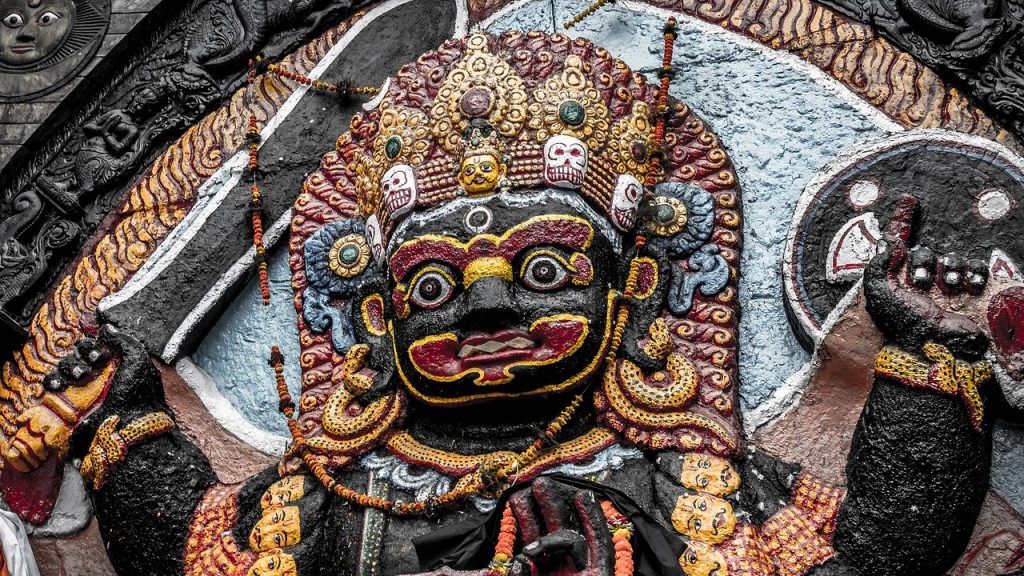 Basantapur Durbar square is also known as Kathmandu durbar square located in front of the old royal palace of the former Kathmandu Kingdom is one of the durbar squares in Kathmandu valley, which falls under UNESCO World heritage sites. Kathmandu Durbar Square in the heart of old Kathmandu city in Basantapur never fails to impress first-time visitors with its intricate wood carvings and rich history. Durbar squares are surrounded with spectacular architecture and vividly showcases the skill of Newar artists and craftsmen over several centuries. The Royal Palace was originally at Dattaraya square and later moved to the Durbar square.
It is also known as Hanuman Dhoka Durbar Square, a name derived from the statue of Hanuman, a monkey devotee of Lord Ram, established by the King Pratap Malla at the entrance of the royal palace in 1672 A D storied residence built by King Prithivi Narayan Shah in 1770. No entrance fees required for entrance and one can reach by a walk of 10 minutes from the New Road gate.
4. Nagarkot
Nagarkot is a former village development committee located 32 km east of Kathmandu, Nepal in Bhaktapur district. At the elevation of 2195 meters, it is considered one of the most scenic spots in Bhaktapur. It is also known as a sunrise view of the Himalayas including Mount Everest as well as other Himalayan ranges. The village is packed with hotel lining a ridge, affording one of the broadest possible views of the Himalaya, with eight ranges visible (Annapurna, Manaslu, Ganesh, Lang tang, Jugal, Rolwaling, Everest and Numbar). The best viewing seasons are from October to December and March to April.
There are several ways to reach Nagarkot. One can either go by local bus following Araniko Highway or by trekking. By local bus, it takes 50 minutes from Kamal Binayak whereas, it is possible to hike to Nagarkot and return to Kathmandu in a single day. Cycling to Nagarkot is also possible. The most common Nagarkot cycling route starts from Kathmandu and continues through Mulkharka and Chisapani to view tower in Nagarkot.
5. Chandragiri Hill
Chandragiri hill provides a panoramic view of Kathmandu valley and the Himalayan ranges from Annapurna to Everest, 7 km from Kalanki, lies on south-west of Kathmandu valley, which is 2551 meters above sea level. The hill is connected with both Buddhist and Hindu religions. Chandragiri operates cable cars, restaurants and bars, conference centers and branded shops with its amusement park, resort. The upcoming attractions are paragliding zip flying and many more. Chandragiri hill is one of the four passes of Kathmandu and connected with the unification of Nepal by Prithivi Narayan Shah. The Bhaleshwor Mahadev temple of Lord Shiva is on top of the hill. It is said that Prithivi Narayan Shah worshipped in the temple before conquering the valley during his unification campaign.
The ticket rates for SAARC is 1120, Chinese is USD 15 and foreign is USD 22 for both ways. You can even hike to Chandragiri.